Whirlpool Washing Machine Repair
If you're the proud owner of a Whirlpool washing machine, you know how important it is to hire washing machine repair professionals who understand Whirlpool units. In Staten Island and throughout NYC, your best choice for Whirlpool washer repair is Dependable Appliance Service. Not only are we fully licensed, bonded, and insured, we're also factory authorized to work on Whirlpool washing machines. That means we understand what sets these units apart and what makes them function at their best. If you're having issues with a washer that isn't doing its job, we're the company to call for quality service. Contact us now to schedule your appointment!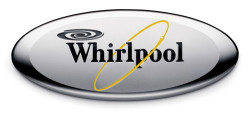 While Whirlpool washing machines are among the best on the market, they're not completely immune to malfunctions. Dependable Appliance Service is standing by to help with washing machine problems including:
Leaks
Failure to fill
Failure to spin
Failure to drain
Or any other issues
You don't have to put up with a Whirlpool washing machine that isn't getting your clothes and linens clean. Dependable Appliance Service has 18 years of experience in the washing machine repair industry, and we'll call on every bit of that experience to resolve the issues you're having. We care about providing quality washing machine repairs at reasonable rates, so you don't have to worry at all about your Whirlpool washer's performance going forward.
Same-Day Whirlpool Washer Repair
Washing machine problems can really mess up your household routine. Luckily, Dependable Appliance Service offers same-day washing machine repairs whenever possible. We're on call 24/7 to meet your needs. When you contact us to repair the washing machine in your home, we'll respond promptly and get right to work. After a thorough examination of your malfunctioning Whirlpool unit, we'll take immediate and effective steps to get it back on track. We want nothing less than your complete satisfaction, which is why we make speedy service a priority.
For more info on hiring us for Whirlpool washing machine repair, call today!
Washing Machine Repair
Whirlpool Washing Machines
Whirlpool Washing Machine
Repair Washing Machine