Oven Repair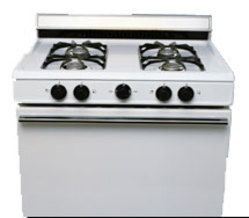 If a series of burnt or undercooked meals has given you reason to believe that your home cooking appliances require professional attention, contact the oven and range repair team at Dependable Appliance Service today. Our dedicated technicians have the tools to properly diagnose the underlying cause of your machine's difficulties and do whatever it takes to resolve them. In addition to poor meal quality, Dependable Appliance Service also offers assistance to property owners who are experiencing other undesirable behaviors from their stove or range, such as sparking and exterior heating. If you're a resident of Staten Island and are having issues with your oven or cooktop, please don't hesitate to seek professional attention to restore your kitchen's safety and convenience once again!
Dependable Appliance Service is your answer for a wide variety of problems, such as:
Insufficient heating
No heat whatsoever
Burners not lighting
Uneven heating
Exterior heating
Excessive heating
Inaccurate temperatures
Problems with switches, dials, and settings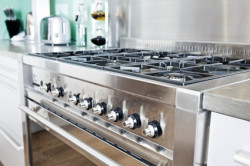 If these issues sound familiar, or you are dissatisfied with your appliance for any other reason, Dependable Appliance Service can examine your cooktop or oven and find a way to eliminate the problem so you can once again enjoy flawless service. Our team has more than 18 years of experience with range repair and oven repair, and we make it a point to stay completely up to date on all of the latest trends and techniques in the industry so we can be sure we're bringing you the most effective service available. At Dependable Appliance Service, we don't simply want to fix the problem at hand—we want our oven repair services to have the endurance to last meal after meal. In addition to providing you with quality oven repair, our pros are also able to give you appliance care pointers to help make certain that all of your cooking units stay in great working condition. This not only helps you receive the best performance possible from your appliances; it also helps ensure that you receive maximum energy efficiency and enjoy safe appliances that will not present serious dangers like fire hazards and gas leaks.
Whether you're experiencing mild inconvenience from your stove or you require major oven repair, you can count on a professional approach and long-lasting solutions from Dependable Appliance Service. We are a family-owned business with a sincere dedication to our community. If there is a way that our experts can help your home run more smoothly, please don't hesitate to let us know how we can help you. We place an emphasis on customer service and will do whatever it takes to ensure that all of your concerns are addressed. For an honest assessment and affordable prices, call or e-mail Dependable Appliance Service today to schedule your range repair or oven repair service call.
Range Repair
Electric Oven Repair
Oven Repair Service